Page 1 of 5
Guest Lecture & Hands-on Compression Bandage on Lymphedema and CVI
September 30th, 2017
Guest Lecture & Hands-on IKFR FK Undip has been held in September 30th 2017 at Grand Edge Hotel Semarang, with the subtopic  :
"Disiplin Kedokteran, Salah Satu Pilar Profesionalisme Kedokteran"  presented by dr. Endang Ambarwati, Sp.KFR-K.
"Compression Bandage for Lymphedema" presented by dr. Tanti Ajoe K, Sp. KFR, M.Si. Med.
"Bandaging for Chronic Venous Insufficiency" presented by DR. dr. Damayanti Tinduh, Sp.KFR-K.
"Disiplin Kedokteran, Salah Satu Pilar Profesionalisme Kedokteran"  session
The lecture attendees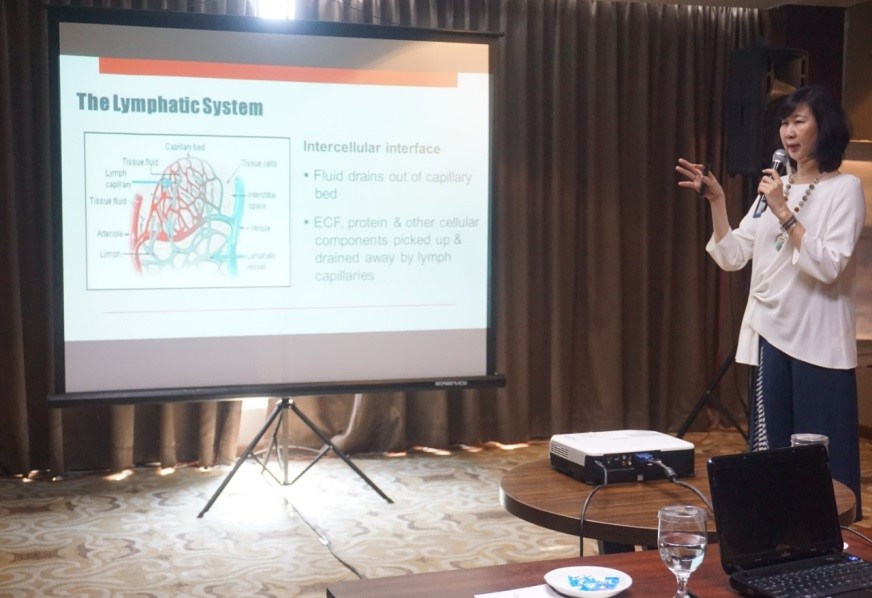 "Compression Bandage for Lymphedema" session
"Bandaging for Chronic Venous Insufficiency" session
Discussion session
Explanation before Hands-On
Hands-On Session
Hands-on session